I tackled the temporary fix today as the seals I ordered from RecPro arrived. (See post #13.)
Picture #1 is supposed to show how easy it is to slide off the compression, or bulb, seal. Each exterior bulb seal has a matching interior one, too. The exterior bulb seal was held on by two screws, one at the top and one at the bottom of the seal.
#2 shows the bulb seal next to the new RecPro wiper seal. I cleaned the bulb seal with 91% alcohol, cut the new RecPro seal to length, and then attached the new seal on
top
of the bulb seal. I then clamped the assembly together and let it sit for an hour to ensure good adhesion of the new seal's tape. (Pic #3)
Pic #4 shows the bulb seal getting slid back on with the temporary wiper seal and also shows how the RecPro is attached to the top of the seal.
The only difficult part was joining the new wiper seal with the slide's top exterior seal. I found that Super Glue works instantly and is perfect for joining the rubber pieces. You can't tell in any of the pictures, but I flipped the exterior bulb seal so the torn section is at the bottom.
The video below shows the slide coming out. I think it works very well--almost(?) better than OEM because if I needed to replace these seals its as simple as getting new bulb seals and a new wiper seals. If I did it again I'd try to remove the tape on the new wiper and just use Super Glue--it bonds the rubber tight.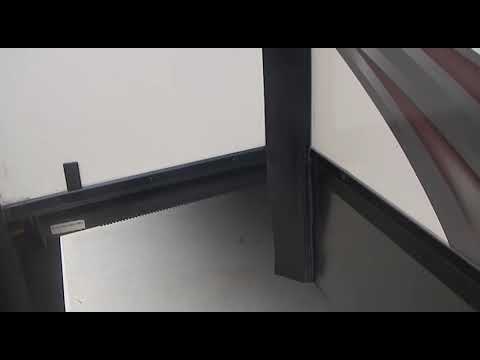 A sharp-eyed viewer may see the top bulb seal is trashed, too, on the kitchen slide. I sealed it with a *lot* of silicone as a temp fix. I also found a split bulb seal on the dinette slide, too. (!) They obviously don't last very long.
Any questions...fire away.
-Howard
P.S. If you're curious about the small pieces of seal I attached to the outside of my slide...I'll be working on a separate post and will link it here: <In Work!>